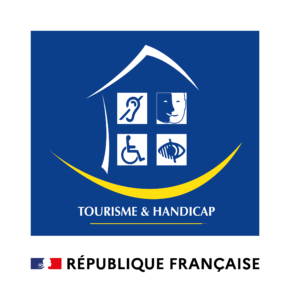 Accessibility
The Tourist Office is next to a parking lot with 3 spots dedicated to disabled people (30 meters).
How to reach Milly-la-Forêt and the CC2V
by  car
Milly is located around 60 km south from Paris. From the highway A6, follow the exit N°13 (last exit before the toll, on the way from Paris) and then follow the direction signs.

By train  – SNCF
Closest train station : Maisse ( 6km from Milly-la-Forêt)
From Paris (1h30), use  the line  RER D changes at Juvisy (from Paris to Maisse), and at Corbeil (from Maisse to Paris)
Attention : You need to book a taxi or an upon-demand transportation before you reach Maisse, in order to travel from village to village.
Taxi Brun :

06 80 89 53 91

ou 06 80 40 50 58
Taxi Velin :

06 77 59 27 55

GO taxi :

01 60 86 43 71 ou 06 74 81 42 17

Taxi Moigny-sur-Ecole : 06 47 45 35 94

 —-UPON DEMAND TRANSPORTATION
Several minibus travel from village to village, passing by train stations and the commercial area.
Upon reservation,from 30 days before departure to at least 1.00 hour before , using the app TàD Ile de France Mobilités, on the website or 09 70 80 96 63 ( free call – from monday to friday, from 9.00 am to 6.00 pm)
You can use your pass Navigo or tickets sold in train stations or in the minibus.
—-  Public Transportation
Several bus lines allow you to travel through the CC2V : Les cars bleus
Find below the links to their schedules (please note that most of them work only during school period, and from monday to friday).
Milly-la-Forêt/Noisy-sur-Ecoles/Fontainebleau/Avon
Boigneville/Milly-la-Forêt/Etampes
Buno-Bonnevaux/Milly-la-Forêt (via Maisse, Prunay, Boigneville et Courdimanche)
Etampes/Milly-la-Forêt (via Boutigny et Maisse)
Oncy-sur-Ecole/Evry (via Milly, Moigny, Dannemois, Courances et Soisy)
Oncy-sur-Ecoles / Boutigny-sur-Essonne (via Milly, Dannemois, Courances et Moigny)
​

By bike or by foot
Taking your bike in the RER D, you can reach Milly-la-Forêt following the trail from the trainstation to Milly-la-Forêt (6 km):  Trail from Maisse to Milly
​